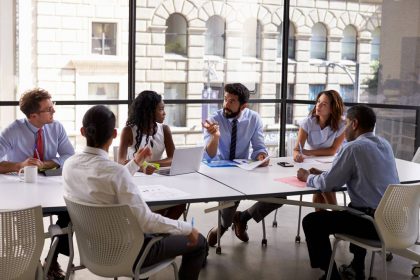 Many HOA owners end up in bitter disputes with the boards. These are their neighbors and fellow owners in their residential development. HOA board members are elected positions that people seek. The elections are held according to the HOA's bylaws at set periods.
Each board will have its own positions based on the bylaws. This will always include a president. Other positions could include:
Vice president
Secretary
Treasurer
These people have control over how the HOA is run. They will hold regular meetings in which residents have the right to participate. They will make key decisions about things like budgeting, dues, and renovations. However, they do not have unlimited power. They must follow both the bylaws and state laws pertaining to HOAs. Otherwise, they could be subject to lawsuits.
Anyone Can Be on an HOA
Any homeowner in the HOA can be on the board if they submit their name and run in the election. These are often civic-minded people who have a vested interest in making sure that their HOA is properly run. After all, it affects their own home and property value. Not everyone has the desire to be on an HOA because it could lead to difficult situations with neighbors.
It is important to remember that HOA board members will be continuously interacting with the people who they represent. Residential issues hit very close to home, and HOA board members routinely see neighbors, even between meetings. It is important to maintain a rapport with neighbors because it can help deal with difficult issues as they arise.
Speak With a California HOA Attorney
HOA boards often end up needing legal help to deal with issues as they arise. They should contact the attorneys at Pratt & Associates online or call us at 904.478.8964. We help HOAs in San Jose, CA, Campbell, CA, Mountain View, CA, Sunnyvale, CA, Santa Clara, CA, and Cupertino, CA.