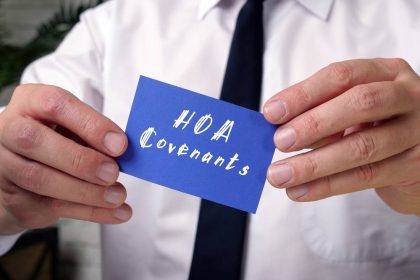 We discussed in a previous blog how homeowner's associations (HOAs) can properly amend their covenants, conditions, and restrictions (CC&Rs). However, when do you know when it is appropriate to do so?
The CC&Rs lay out how the HOA works and how homeowners live together in the community. This is the most important document the HOA has, and only the law can overrule CC&Rs. They are different from bylaws or other rules, as the HOA board cannot simply change the CC&Rs when they choose. Instead, amendments must be made by a homeowner vote.
Because changing the CC&Rs can be a process, it is important to consider whether it is necessary to make the changes. HOA boards might ask:
Why is an amendment necessary? Has a law or social norm changed that makes the current CC&Rs invalid or inappropriate for the community? It's good to keep to CC&Rs up to date.
Is it worth the cost to amend the CC&Rs? HOAs need to pay for legal consultations, mailings, meetings, and more.
How long will the process take? If you have an active homeowner community that is willing to vote on such measures in a timely manner, it might be a relatively quick process. On the other hand, if you need to offer incentives for votes or you cannot reach a quorum, the process can take a long time, or your HOA might even need to cancel the amendment proposal.
Contact a Trusted California HOA Lawyer
If your HOA is considering a CC&R amendment, your board should discuss the matter with a California HOA attorney from Pratt & Associates. We advise HOAs in San Jose, CA, Campbel, CA, Mountain View, CA, Sunnyvale, CA, Santa Clara, CA, and Cupertino, CA, on all types of legal matters, so please call 408.369.0800 or contact us online to learn more.