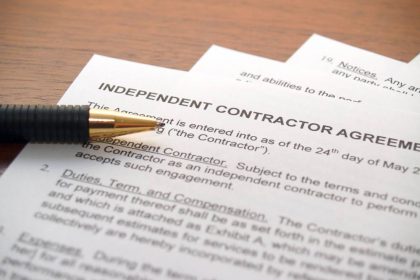 Some homeowner associations (HOAs) might think it is helpful or preferable to provide owners with a list of contractors that the HOA would prefer them to use for repairs or maintenance to their properties. While this might seem like a beneficial – and harmless – idea, it can lead to liability of the HOA in some situations.
Whether having a contractor list is risky depends largely on how the list is compiled and presented. For example, if other homeowners are simply recommending certain contractors they have used in the past, the HOA would likely not be concerned about any liability issues.
On the other hand, if the HOA is promoting or claims to have approved this list, problems might arise. Some HOA board members might even want to promote friends or family members that perform contractor work, even though they have not really "vetted" the work of these contractors.
In addition, HOA boards do not have the authority to control which contractors homeowners use for work inside their owned properties. HOAs might have requirements that homeowners use contractors with the right licenses and insurance, but they generally cannot otherwise dictate who performs work inside a home or condo.
Even if HOA boards think they are doing the right thing by promoting a list of preferred contractors, it can lead to liability of the HOA. Instead, it is usually better to direct owners to other sources of recommendation, such as Angie's List, Nextdoor, or other forums.
Speak with an HOA Lawyer in California
If you are an HOA board member or homeowner with any legal questions or concerns, the California HOA attorneys at Pratt & Associates are ready to help. Contact us online or call 408.369.0800 to set up an appointment and learn more about our legal services to California HOAs.