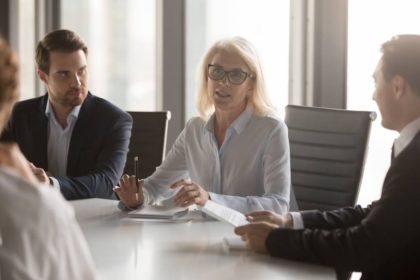 The HOA board performs a crucial role in a residential community. They are homeowners themselves who have volunteered their time and talents to administer the affairs of their own community. Here is what you need to know about the composition of the board.
Each HOA board will have four key positions. They are:
President – the president is the leader of the board and oversees its procedural duties and functions
Vice President – they will assist the president and stand in for them when the president is unable to be present
Secretary – is responsible for meeting minutes and providing notice to the homeowners when it is required
Treasurer – has responsibility for the HOA's funds and financial records
These are the minimum positions that a board must have. The bylaws will be more specific about the individual roles and responsibilities of the board members, and they will clearly set forth their duties.
The HOA bylaws can provide for additional positions. The board can appoint officers to fill certain roles as specified in the governing documents. These officers serve at the pleasure of the HOA board, which can appoint and remove them. Oftentimes, they chair individual subcommittees that are responsible for certain tasks. They will report to the board, who will then take or recommend action.
In setting the composition of the HOA board, the governing documents will need to follow California law. The people who are elected to these roles have fiduciary duties to the homeowners that they will need to follow.
San Jose, CA, Campbell, CA, Mountain View, CA, Sunnyvale, CA, Santa Clara, CA, Cupertino, CA HOA Board Attorney
HOAs often have legal questions, and our law firm can help you get out ahead of challenging situations. Call an attorney at Pratt & Associates at 408.369.0800 or contact us online to get the legal help that you need.