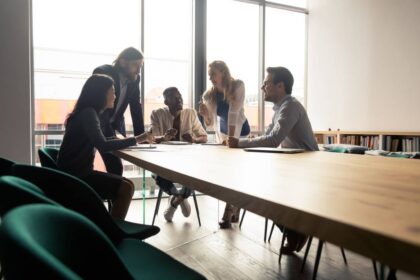 In general, the HOA has three primary areas of responsibility. They are:
Maintaining and repairing the HOAs common areas
Managing the HOAs finances and budget
Revising and enforcing the rules of the HOA
If you are an HOA board member, you may find yourself doing the following:
Participating in decisionmaking
Selecting and overseeing the HOAs manager
Dealing with individual homeowners, sometimes in difficult situations
Within these overall mandates, each individual board member may have their own areas of responsibility. For example, there could be larger tasks, such as major projects for specific repairs. There may also be minor tasks, such as depositing and writing checks for the HOA (although these are certainly significant responsibilities.
HOAs will often have their own subcommittees that handle the specific tasks. Members of the Board may be in charge of these committees or sit on them ex-officio. Each board may have its own specific bylaws that further define the responsibilities of the individual board member.
Those who serve on an HOA board must keep in mind that it is a very serious task, and the individual board members are held to a duty of care. They must perform their roles with reasonable care and diligence. Otherwise, an HOA member may be able to be sued, just like any corporate officer or director. HOAs that have any legal questions about whether they are properly performing their responsibilities should contact an HOA attorney.
Contact a San Jose, CA, Campbell, CA, Mountain View, CA, Sunnyvale, CA, Santa Clara, CA, Cupertino, CA HOA Attorney
The attorneys at Pratt & Associates work with the HOA board, both in response to issues that arise and on complying with laws and responsibilities in general. To schedule an appointment with an experienced attorney, you can call us at 408.369.0800 or send us a message online.