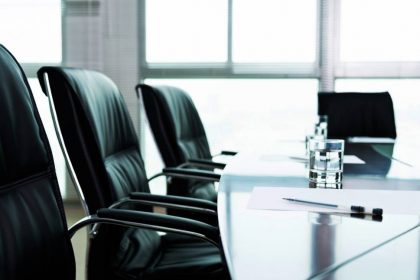 Each HOA is run by a board of directors, who have the power to execute the bylaws and govern the property. The bylaws will specify the positions on the board and their powers. Here are some of the positions that you may find on an HOA board and what they do.
President – The president presides over board meetings, and they are essentially the CEO of the HOA. They will serve as the main point of contact for the HOA. They sign HOA documents, and they call for votes at meetings. The president often sets the strategic direction of the HOA, subject to approval in a vote.
Vice President – The vice president will lead HOA meetings and the board in general in the absence of the president. They may also handle special tasks at the request of the president and preside over subcommittees. They can be the board's liaison with HOA committees.
Treasurer – The treasurer has responsibility for the HOA's accounts and funds. They generally handle billings and disbursements. The treasurer helps the board develop an annual budget.
Secretary – The secretary's primary responsibility is to maintain the records that the HOA needs to keep. They will also take meeting minutes and distribute notices of meetings to homeowners. They may also help the board communicate with homeowners.
The people in these positions will all serve on the HOA's board. There may be additional voting members of the board of directors, depending on what it says in the HOA's bylaws and governing documents.
HOA Lawyers in San Jose, CA, Campbell, CA, Mountain View, CA, Sunnyvale, CA, Santa Clara, CA, and Cupertino, CA
HOA boards often need legal help in doing their jobs to make sure that they are following the law and their own rules. Call the attorneys at Pratt & Associates at 408.369.0800 or contact us online to learn more about how we can help.