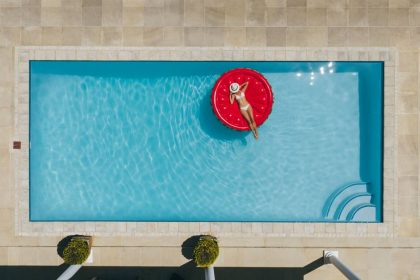 Many homeowners and community associations have swimming pools as shared amenities for members, and the pool opening is something that many people look forward to. However, 2020 has been an uncertain year, and the COVID-19 pandemic has changed many regular practices, including the opening of some swimming pools. As of June 5, 2020, shared pools can reopen for use, though Santa Clara County has issued guidelines that HOAs and other associations must follow to keep residents safe.
Some requirements include the following:
If a pool is usually staffed, there must be at least one person to ensure that the number of guests remains limited and that they follow social distancing measures
Unstaffed residential pools must have a reservation or sign-up system that staggers use by people in different households
No indoor shared pools can open yet
Operators must train all staff and inform homeowners of required social distancing protocols
Everyone must wear face coverings when not swimming in the pool
Only one swimmer can use the pool per 300 square feet unless everyone in the pool is from the same household
No multi-household gatherings can take place on the pool decks
Facilities must provide hand sanitizer for all pool users
All high-touch surfaces must be regularly sanitized
The above requirements are in addition to all other safety regulations for pools in California. These include having barriers and self-latching gates, having compliant drains and pool surfaces, and many more.
Contact an HOA Lawyer in Los Gatos Today
If your HOA is reopening the pool in your community, it is important that all safety protocols are followed. If not, people could be at risk of unnecessary exposure. If you have concerns and would like to speak with a Los Gatos HOA attorney, call Pratt & Associates at 408.369.0800 or contact us online.