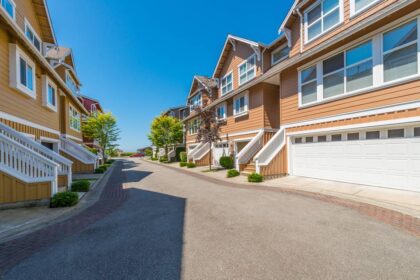 When it comes to navigating the intricate landscape of Homeowners Associations (HOAs), having a seasoned attorney by your side is invaluable. At Pratt & Associates, our focus is on providing specialized legal services in the realm of HOA law, particularly in the Bay Area. But why is it crucial to engage a lawyer well-versed in HOA matters?
The Complexities of HOA Law
HOA law intertwines real estate law, contract law, and sometimes even litigation. Handling conflicts between homeowners and their associations can be complicated. This is where an attorney with a specialized understanding can intervene, offering much-needed clarity and legal strategies tailored to the Bay Area's specific HOA laws.
Jurisdictional Variances
Laws and regulations governing HOAs can vary significantly by jurisdiction. An attorney well-versed in the Bay Area's HOA legal landscape can offer tailored solutions. They can also pre-emptively tackle potential pitfalls, ensuring smooth transactions and conflict resolutions.
Risk Mitigation
Specialized HOA attorneys can help both HOAs and homeowners mitigate risks, making them indispensable allies. From bylaw interpretation to dispute resolution, their expertise can save both time and resources in the long run.
Due Diligence and Legal Compliance
When it comes to reviewing contracts or assessing compliance with state regulations, HOA law can be extremely nuanced. An attorney experienced in this field can help navigate these complexities, safeguarding against both immediate and future issues.
Why Choose Pratt & Associates?
At Pratt & Associates, our team of experienced Bay Area HOA attorneys is equipped to handle every facet of HOA law. Whether you are a homeowner grappling with your association's rules or an HOA in need of legal counsel, we offer a comprehensive range of services designed to meet your unique needs.
For more details, navigate to our Practice Areas to understand the depth of our expertise. Our services are designed to provide you with peace of mind, knowing that your HOA matters are in capable hands.
For tailored legal advice and specialized service, reach out to Pratt & Associates today.