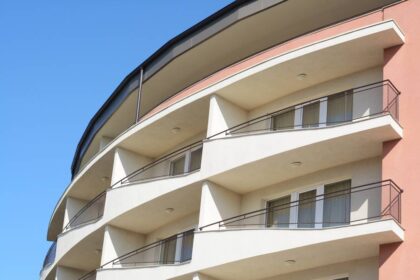 An HOA does not have the power to evict a resident in the same way that a landlord would. If a homeowner is failing to follow the HOA rules, the association could enforce its rules by assessing fines. If the homeowner does not pay the fines, the HOA could foreclose on the property. These are judicial processes that are subject to the rule of a court. The HOA simply cannot put a resident out as a landlord would.
There may be issues when the homeowner has rented to a tenant who is not following the HOA rules. The HOA can enforce the rules against the homeowner, holding them responsible for the HOA rule violations. Usually, it would be the homeowner who takes legal action against their tenant because the HOA does not have a legal relationship with the tenant.
Of course, the HOA would put pressure on the homeowner to take action under the penalty of action against the homeowner. Usually, the HOA's interest is stopping the conduct that breaks the rules. If the tenant is becoming a nuisance to other residents, the HOA may then take steps to initiate an eviction.
The homeowner would include the HOA's rules in their rental agreement and incorporate them by reference. The tenant should be aware of the HOA rules, although, in the end, the landlord ends up responsible for what their tenant does.
An HOA should contact an attorney if there are any disputes that may require potential eviction or actions against a homeowner.
Contact a San Jose, CA, Campbell, CA, Mountain View, CA, Sunnyvale, CA, Santa Clara, CA, Cupertino, CA HOA Attorney
The attorneys at Pratt & Associates help HOAs deal with difficult situations that require legal help. To schedule an appointment, you can send us a message online or call us at 408.369.0800.