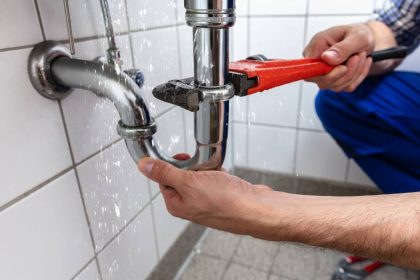 For many repairs, it is clear whether payment responsibility lies with the homeowners or the homeowner's association (HOA). Generally speaking, if the repair is in a common area, the HOA pays, while homeowners cover repairs within their own units or homes. However, it can be more complicated when it comes to plumbing repairs, especially in multi-unit condo complexes.
Plumbing issues can cause many problems throughout a building, including water damage to multiple units or common areas, as these plumbing systems are often interconnected. There are many questions that can help determine who might be responsible:
Is the plumbing part of exclusive-use common areas, other common areas, or only serving one unit?
Do the HOA governing documents have specifications regarding the plumbing repairs?
Has this issue happened in the past? If so, what were the past practices and policies?
Was either the HOA or owner negligent, and that led to the damage?
Unless the HOA documents say otherwise, owners are generally responsible for plumbing lines and water heaters that only serve their units and appliances plumbing fixtures in their units, including drains, disposals, and showers. HOAs are responsible for plumbing lines that serve any type of common area.
If there is plumbing that serves more than one unit or both units and common areas, the governing documents should be clear on who is responsible for repairs. If the documents do not provide guidance on the matter, disputes can arise.
Speak with a Los Gatos HOA Lawyer Today
If you are involved in an HOA dispute over repair costs or any other issue, you need the help of a Los Gatos HOA attorney from Pratt & Associates. We assist both homeowners and HOAs, so please contact us online or call 408.369.0800 to learn more about how we might help in your situation.