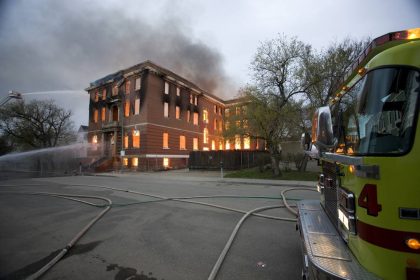 With all of the fire concerns in certain areas of California, it is wise for all HOAs – even outside of wildfire risks – to review fire prevention in common areas and all buildings in the community. Fires are always a hazard, and an HOA might face serious liability if it does not take proper fire prevention measures.
Inspecting Buildings
The local fire department should inspect all HOA buildings each year or as required by local safety regulations and codes. Such inspections should be at no cost, but can save a lot if they prevent a fire.
Fire Drills
Fire drills might remind you of school, but if there are many residential units in a condo building, it is important to hold annual drills. These events can save lives, as they remind residents – especially seniors – of how they should proceed should a fire alarm go off. Hearing the alarm in non-emergency situations can help prepare people for how to respond in an actual emergency.
Maintain Fire Safety Systems
Buildings should have life-safety systems installed and properly maintained. These should include smoke detectors, sprinklers, and egress and ingress lighting. If your HOA building does not have this system, it might be in violation of local laws.
Restrictions on Fire Hazards
HOAs can enforce restrictions to limit fire hazards, including grills on balconies, portable fireplaces, or anything else that has ignition sources or flames bigger than those of a candle. These restrictions should also address limitations on hoarding, which is a major fire hazard and also makes it difficult for firefighters to do their jobs in the event of a fire.
Speak with a California HOA Attorney Today
HOAs should take proper safety precautions and remind residents of safe practices in newsletters or other regular communications. At Pratt & Associates, we assist HOAs and residents with a variety of matters, including providing guidance regarding any legal concerns. Contact us for assistance – we have office locations in San Jose, CA, Campbel, CA, Mountain View, CA, Sunnyvale, CA, Santa Clara, CA, and Cupertino, CA.