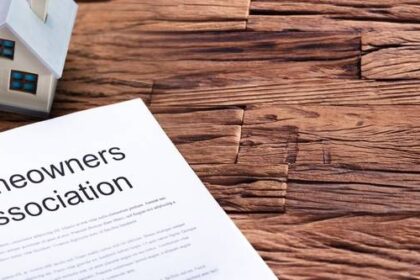 The HOA has the responsibility to enforce a number of rules on behalf of homeowners. However, the HOA can only enforce rules that are legal in the first place.
One of the main rules that the HOA can enforce is about the appearance of a home. The homeowner can only make changes with the approval of the HOA. In addition, the HOA can also enforce its rules when a home has become unsightly. For example, if the home is excessively dirty or the grass is too long, the HOA can step in and direct the homeowner to remedy the situation.
The HOA can also enforce financial rules. The main requirement is that a homeowner must pay monthly dues. If the homeowner has not paid their dues, the HOA can take various steps to collect, including placing a lien on the home.
In addition, the HOA can take action when a homeowner is violating safety standards. For example, if they have debris or something else blocking a pathway and creating a risk, the HOA may fine the homeowner if they do not remove it.
The HOA can only enforce valid rules. There may be a number of circumstances in which an HOA rule may be invalid, including:
The rule is against laws and regulations
The rule was not enacted in accordance with the HOA's bylaws
The HOA selectively enforces the rule
The HOA is enforcing a rule where it did not have any power to act in the first place
Contact a San Jose, CA, Campbell, CA, Mountain View, CA, Sunnyvale, CA, Santa Clara, CA, Cupertino, CA HOA Attorney
The attorneys at Pratt & Associates work with HOAs when there are legal questions about enforcing a rule. To make an appointment, you can call us today at 408.369.0800 or send us a message online.