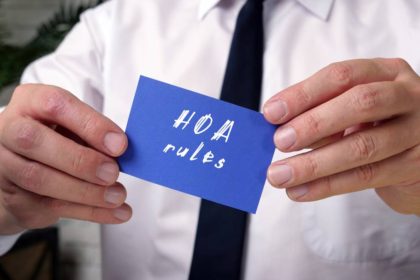 While HOAs perform a valuable and critical rule, some homeowners do not like being told what to do, and they chafe at rules. HOAs need to enforce their rules without a brutal battle with homeowners. Here are measures that HOAs can use to get homeowners to comply with their rules.
It is in a homeowner's best interests to follow HOA rules, but they do not always see it that way. The least costly means of action is to give the homeowner formal notice that they are violating the rules and give them a certain amount of time to correct the problem. You should be available to have a discussion with the homeowner. While you do not need to waive HOA rules for homeowners, an open conversation where the homeowner can be heard can keep difficult situations from becoming litigious.
HOAs Can Enforce Their Rules
If the homeowner will still not listen, the HOA has the power to take enforcement action. Usually, this comes in the form of a fine. The HOA may even be able to enter a property to enforce the rule themselves (i.e., take down an illegal structure).
If all else fails, the HOA can take the homeowner to court to get an order to enforce the rule. This should be the option of last resort. Litigation is contentious, and it can be expensive. However, an HOA has an interest in enforcing its own rules, and it owes obligations to other homeowners. However, the HOA may be able to recoup attorneys fees from the homeowner who they sued.
San Jose, CA, Campbell, CA, Mountain View, CA, Sunnyvale, CA, Santa Clara, CA, Cupertino, CA HOA Rules Attorneys
If your HOA is dealing with a homeowner who refuses to follow the rules, you need legal advice. Contact a HOA rules attorney at Pratt & Associates online or call us at 408.369.0800 to discuss your matter.