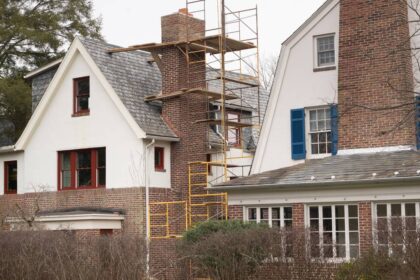 The responsibility for repairs in an HOA depends on where the problem occurs. There is a general bright-line rule that anything that happens in your unit or is connected to your unit is your responsibility to repair. For example, if an HVAC unit breaks, the homeowner would need to pay for fixing or replacing it.
The other half of the rule is that the HOA pays for repairs for things that break on common property. Of course, they would pay for the repairs out of HOA funds. If the cost of the repair depletes the HOA's reserves, they may need to raise the monthly dues or impose a special assessment.
The specific rules about repair responsibilities are generally found in the Declaration of Covenants, Conditions, and Restrictions. You may have some confusion about whether something is in your own unit or in a common area. The CCRs should delineate the boundaries of the common property.
The HOA may order a homeowner to make repairs to their property because it looks unseemly, or the issue could jeopardize other units. Usually, the HOA has the right to instruct you to make those repairs, and you would need to foot the bill.
The difficulty is when the CCRs are not very clear about maintenance responsibilities or there is a gray area. Then, a homeowner could be looking at the possibility of a large bill or a potential dispute with the HOA. Homeowners and HOAs often have differences of opinion about whether certain repairs are necessary and who pays for them.
Contact a San Jose, CA, Campbell, CA, Mountain View, CA, Sunnyvale, CA, Santa Clara, CA, Cupertino, CA HOA Attorney
HOAs that have any issues or disputes concerning repairs should contact an attorney at Pratt & Associates. To schedule an appointment, you can message us online or call us today at 408.369.0800