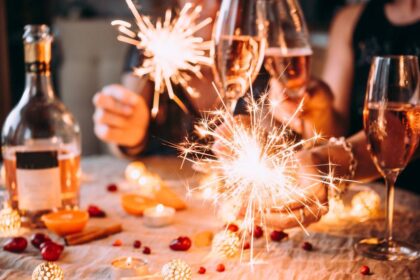 HOAs may try to build a sense of community around the holidays by organizing a party. While there are benefits of getting neighbors together, there may also be risks that you should consider and manage. When done properly, bringing neighbors together furthers the common good.
One of the first questions is whether the HOA can spend funds on the party. Usually, social gatherings can be included in the HOAs budget. To be certain, you should consult the HOAs bylaws. Some homeowners may question the fact that the HOA is spending assessments on a social gathering. The HOA should consider whether to charge separately for the party on a pay-as-you-go basis. Oftentimes, a minority of homeowners may attend the party, while others may complain about the fact that it was held at all.
Then, the HOA needs to consider whether to serve alcohol at the event. If someone consumes too much at an HOA event and then injures someone in a drunk driving accident, the HOA could potentially be liable for the accident injuries if an obviously intoxicated person continued to consume alcohol. The HOA should consider outsourcing serving alcohol to another company, so they may be held liable for accident injuries.
HOAs should generally try for broad agreement about holding a holiday party in order to avoid any legal challenges. They should communicate their intentions early and allow homeowners to get on the same page. If there is a tradition of holding holiday parties, boards have more freedom to operate, so long as they remain within a reasonable budget.
Contact a San Jose, CA, Campbell, CA, Mountain View, CA, Sunnyvale, CA, Santa Clara, CA, Cupertino, CA HOA Attorney
The law firm of Pratt & Associates can advise HOA boards on issues that may cause controversy with homeowners. To speak with an attorney, you can send us a message online or call us at 408.369.0800.