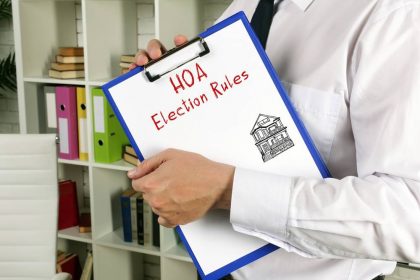 California HOA laws require that each HOA have rules that govern their elections. A recent amendment to the law gave even more requirements for HOAs to follow. Their rules must be detailed and cover many situations relating to votes taken by the membership.
Election requirements do not just apply to votes for directors and members of the HOA board. They also apply to any vote that the HOA takes on special assessments and changes to bylaws.
HOAs Cannot Just Change Their Rules
Once a board has election rules, there are limits on when and how they can be changed. For example, election rules cannot be changed within 90 days of an election. The board also needs to circulate the rule changes to the membership for their review for at least 28 days. The board can only approve the new rules after this review period.
In terms of the elections themselves, each candidate must have equal access to the association's media. This would include email lists and newsletters. All candidates must also have access to meeting space. No one candidate could be favored over another regarding the use of the HOA's resources.
The law requires HOAs to have very specific and detailed rules for the procedures of the actual voting. There is practically no aspect of these elections that is not touched by California law. If the board has an election that violates these rules, they may be subject to lawsuits, and the actions that they have taken may not have legal effect.
Call a San Jose, CA, Campbell, CA, Mountain View, CA, Sunnyvale, CA, Santa Clara, CA, Cupertino, CA HOA Attorney
It is always better to get legal advice ahead of time than to learn the hard way once your HOA has been sued. Call the attorneys at Pratt & Associates at 408.369.0800 or contact us online to find out how we can help you.