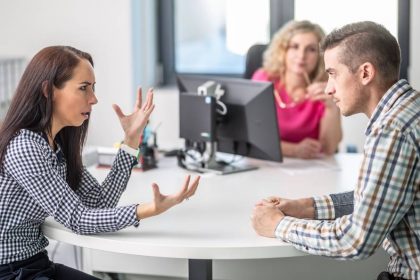 HOA litigation should only be your option of last resort when you are in a dispute with a homeowner. Litigation can be costly and bitter, and it should only be reserved for the most intractable disputes that cannot be resolved any other way. Otherwise, mediation is one way to resolve a bitter disagreement that would otherwise end up in court.
Mediation is a way for two sides to speak with each other with the help of a third-party neutral. Oftentimes, when two sides are dug into position, they may have trouble backing down on their own. Every dispute settlement requires some form of compromise. A mediator helps the two sides talk, finding areas of common ground and suggesting ways that sides can compromise.
Litigation Can Be Expensive
The only downside of mediation is that you will need to pay the mediator. However, the cost of this pales in comparison to what you may need to pay for litigation. Mediation is not binding, and the mediator has no authority to order anyone to do anything. All they do is facilitate talking, making it easier for the two sides to agree. This can help when sides are locked in positions that they may not back down from on their own.
An attorney would always recommend that you try to talk unless there is absolutely no chance of compromise. Mediation is a form of alternative dispute resolution that has worked to resolve many types of disputes. Another form of ADR that could help is arbitration, but that can be binding.
San Jose, CA, Campbell, CA, Mountain View, CA, Sunnyvale, CA, Santa Clara, CA, Cupertino, CA HOA Attorneys
An HOA attorney can help you utilize practical solutions that can help diffuse difficult situations without the need for a trial. Call the HOA lawyers at the Pratt Law Firm at 408.369.0800 or contact us online to discuss your HOA issue.