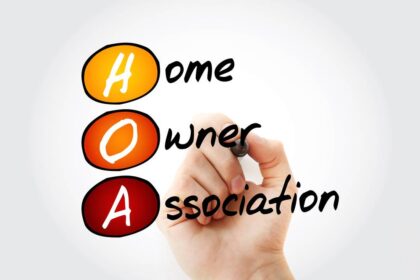 In general, a common area in an HOA is a space or amenity that is equally available for all homeowners. These areas must be maintained by the HOA as opposed to by the individual homeowners. Laws that protect equal access, including disability regulations, will apply to the common areas.
California law defines a common area as "the entire common interest development except the separate interests therein." If the HOA offers things such as clubhouses, playgrounds, or swimming pools, these would be considered common areas. In addition, sidewalks and streets that are not public are also considered common areas.
Everything that is not part of the homeowner's individual property would usually be considered a common area unless it is the government's responsibility. Generally, you should check the HOAs bylaws for a more detailed discussion of what are considered common areas that the HOA must maintain. It is assumed that the HOA must take care of everything that is not located on individual lots.
Unless a common area had been designated for exclusive use by one owner with the approval of the membership, all must have the right to use it. The HOA must use its own funds to maintain the area. If someone is injured in a common area, the HOA may be liable for damages in a lawsuit. If there is an exclusive use common area, the HOA may not have the same maintenance responsibilities. However, exclusive use common areas are relatively rare.
Contact a San Jose, CA, Campbell, CA, Mountain View, CA, Sunnyvale, CA, Santa Clara, CA, Cupertino, CA HOA Attorney
Getting legal help when necessary is vital for your HOA to avoid potential liability and safeguard your finances. The attorneys at Pratt & Associates can help. To learn more, contact us at 408.369.0800 or send us a message online.