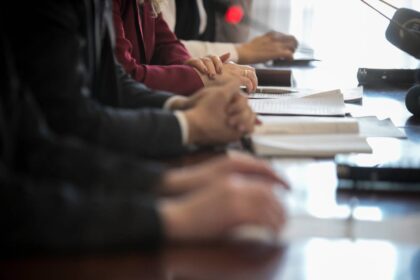 HOA board members may need additional assistance in doing their jobs. There may be certain sub-issues that they want more information and help with that they cannot do personally. Homeowners who are not on the board may also have expertise and time that could be valuable. Accordingly, they may create committees.
HOA committees can take on the following forms:
Executive committees are made up solely of board members
Standing committees are those that exist indefinitely to perform a certain task (for example, the finance committee could assist the HOA with its annual budget)
An ad hoc committee is assembled for a certain duration for a specific goal (for example, the HOA could form a committee to work on a specific capital project, such as a repair)
Before an HOA can establish a committee, it must check the bylaws to see whether they are permitted and the procedure that they must follow. Each committee should operate according to a charter. If there is none, the HOA must draft it. The HOA should also have a clear structure and roles for the committee and its members.
The committee's work should be transparent and open to the members of the HOA not on the committee. The HOA should consider whether to make the meetings open, and the committee should report out on its work. These committees can be valuable for the HOA and make the board more effective. However, the HOA must also do things right, so as not to cause tension with homeowners.
Contact a San Jose, CA, Campbell, CA, Mountain View, CA, Sunnyvale, CA, Santa Clara, CA, Cupertino, CA HOA Attorney
The attorneys at Pratt & Associates are available to answer all questions and work with your HOA on specific legal issues. To speak with one of our attorneys, you can send us a message online or call us today at 408.369.0800.