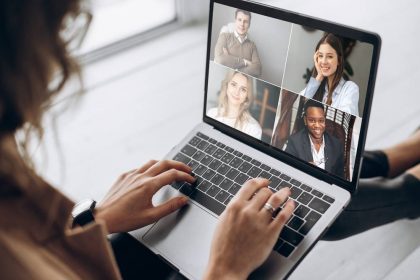 The COVID-19 pandemic has prevented many of us from gathering with those outside our households unless it is absolutely necessary, and this can apply to meetings of directors of homeowner associations (HOAs). It's safe to say that 2020 will go down in history as the year of the Zoom meeting, and HOA director meetings are likely no different. However, holding meetings over Zoom can raise a lot of new questions, including how do you comply with legal requirements for meetings under California law?
California has the Open Meeting Act, which allows homeowners to attend director meetings to observe and participate. After all, the decisions made by the board directly impacts homeowners, so they should be able to witness the process. However, having homeowners attend Zoom meetings is much different than having them attend meetings in person.
When too many people are on a Zoom meeting, they can talk over one another and create chaos and confusion. Furthermore, it is often easier for people to feel empowered to speak up from behind a computer than when they are in the same room. This can result in many homeowners taking over the meeting and preventing productivity.
No matter what, directors should not be tempted to ban homeowners from Zoom board meetings. This violates the Open Meeting Act, which can result in owners bringing legal action to:
Nullify board decisions
Seek an injunction
Seek restitution and attorney's fees
Have a $500 penalty imposed on the board for every violation
Instead of preventing owners from attending, directors might consider muting problem owners during the course of the meeting and having them speak during an organized open forum portion of the meeting. This is one solution to the unique position HOA boards find themselves facing in 2020.
Contact an HOA Lawyer in Los Gatos for Assistance
The Los Gatos HOA attorneys at Pratt & Associates advise and represent HOAs and HOA board meetings. Contact us online or call 408.369.0800 with any questions or concerns.