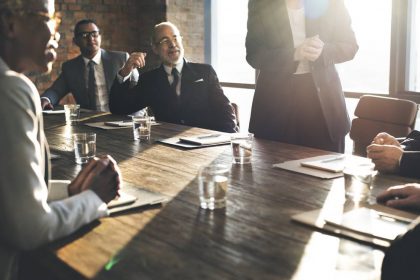 One of the biggest things that can incite homeowners is when they think the HOA is not being transparent. They want to at least see what is happening. When they do not have the information that they feel they deserve, they tend to get more challenging and possibly litigious.
With that in mind, HOAs should open their meetings to all homeowners. Even though it may spark debate, homeowners need to have an understanding of how their HOA is run. Without it, they make accusations and assume that the HOA is not acting on the level.
California Law Requires Open Meetings
This is not just a matter of good business practices. It is also a requirement in California law. The state requires that the HOA board conduct business at a meeting that is open to the public. Any HOA member has the right to:
If the HOA takes measures and makes decisions in private and not at a meeting, they can face consequences. First, a member may legally challenge an action that was taken outside an open meeting. They could get injunctive relief and court costs. Since open meetings are required by California law, an HOA can be fined every time they violate the open meetings law.
HOAs must be very careful about conducting business outside the regular meeting structure. They can place limits and rules on the meetings to make sure that business proceeds, but doing things in secrecy is a recipe for trouble. If you have any questions about whether your HOA can do something outside a meeting, you should get legal advice first.
California HOA Board Lawyers
Call the attorneys at Pratt & Associates at 408.369.0800 or contact us online if you have any questions about HOA business. We have offices in San Jose, CA, Campbell, CA, Mountain View, CA, Sunnyvale, CA, Santa Clara, CA, and Cupertino, CA.