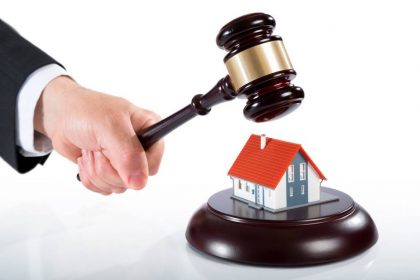 CURRENT TRENDS IN FAIR HOUSING LAWS
WHICH LAWS APPLY TO ASSOCIATIONS?
1. APPLICABLE LAW
OVERVIEW OF FAIR HOUSING LAWS
STATE (CA)

Unruh Civil Rights Act– CA Civil Code § 51

FEDERAL

Fair Housing Act (1968) – 42 U.S.C. §3601-3619
a. Fair Housing Amendments Act (1988) – 42 U.S.C. §3631
Americans with Disabilities Act (1990) – 42 U.S.C. §12101 et seq.
a. Recent Amendments (2010)
C. Purpose: Give equal treatment to all members, & preferential treatment to none.
UNRUH CIVIL RIGHTS ACT (1959)
Outlaws discrimination based on age, sex, race, color, religion, ancestry, national origin, mental or physical disability, medical condition, marital status, or sexual orientation.

Applies to all "business establishments" in CA
i. HOA's are "business establishments" within the meaning of the statute (O'Connor v. Village Green Owners Association (1983) 33 Cal.3d 790)
C. Distinction between conduct vs. personal characteristics
i. An HOA may deny privileges, accommodations, and services that prohibit misconduct or disruptive behavior of individuals, as long as the denial is based on conduct and not on personal characteristics of the individual.
D. Prohibits discrimination in the sale or rental of housing based on age
i. Exception: Senior Housing (55+ or 62+) may legally exclude households with children (Civil Code §51.3 and 51.4)
E. Association Boards must ensure that their contracting practices with suppliers and vendors do not discriminate or make distinctions based on age, sex, race, color, religion, ancestry, national origin, mental or physical disability, medical condition, marital status or sexual orientation.
i. Boards may wish to consider adopting a Fair Housing resolution affirming the policy of the HOA not to discriminate on any such basis.
FEDERAL FAIR HOUSING ACT & AMENDMENTS
Fair Housing ActBars discrimination in housing because of race, color, religion, sex, or national origin.

1988 Amendments

Recognized disabilities as an additional category of prohibited discrimination, including:

Individuals with a physical or mental impairment which substantially limits one or more of a person's major life activities;

An individual with a record of such an impairment; or

An individual with a who is regarded as having such an impairment, whether or not the individual is in fact so impaired
→ Protects persons with physiological disorders (epilepsy, cancer, heart disease, diabetes, HIV, alcoholism); cosmetic disfigurement, anatomical loss affecting a major body system, and mental or psychological disorders, including emotional or mental illness.
Applies to landlords, HOA's, and other housing providers

Applies where any disabling condition substantially limits "any major life activity" such as caring for oneself, performing manual tasks, walking, seeing, hearing, speaking, breathing, learning or working.

HOA must allow certain modifications to existing premises, and has a duty to make reasonable accommodations in rules, policies, practices and services to accommodate the needs of the disabled

Handicapped individuals, at their own expense, must be allowed to make reasonable modifications to exterior & interior elements of buildings, including public and common use areas

Installation of fold-back hinges to enable wheelchairs to pass through doors

Construction of wheelchair ramps
i. HOA's may require modifications are done in a workman-like manner and that building permits are obtained
Individual making modifications to public use or common area may not be legally required to restore property in the future, making rights of modification under the federal fair housing amendments more liberal than CA Davis-Stirling law [CA Civil Code §1360]

Courts have held that an accommodation is "reasonable" and required, unless it imposes an undue financial or administrative burden on the property owner or requires a fundamental alteration in the nature of the housing program

Refusing to allow a mobility impaired resident to install a wheelchair lift, wooden walkways, and to use a golf cart in the common areas is a violation of the reasonable accommodation requirement. Fair Housing-Fair Lending Rptr. 25,061
AMERICANS WITH DISABILITIES ACT & AMENDMENTS
ADA- Not likely to apply to HOA's

Broad civil rights law affording equal opportunity to individuals with disabilities (defined as "a physical or mental impairment that substantially limits a major life activity.")

Applies only to Associations employing more than 25 persons (who are subject to the employer provisions of the Act)

"Places of public accommodation" regulated
a. HUD has indicated that common areas within residential facilities are considered places of public accommodation only if they are open to persons other than residents and their guests
*Adoption of 2010 Standards for Accessible Design (went in effect 3/15/11)
i. If newly designed or constructed:
a. Exercise Machines and Equipment (Sections 206, 236, 1004): At least one of each type of exercise equipment must be on an accessible route and must have a clear floor space positioned to enable an individual with a disability to use the equipment.
b. Play Areas (Sections 240, 1008): Accessible ground and elevated play components, accessible routes, ramps and transfer systems (typically a platform or transfer steps), and accessible ground surfaces must be provided.
c. Swimming Pools, Wading Pools, and Spas (Sections 242, 1009): Accessible means of entry/exit are required for swimming pools. Such accessible means of entry include a pool lift or sloped entry, and either a transfer wall, transfer system, or pool stairs. Wading pools must provide a sloped entry, and spas must provide a pool lift, transfer wall, or transfer system.
2. SAMPLE APPLICATION/CASE STUDIES
PETS AND FAIR HOUSING

Service Dogs, Guide Dogs, & Signal Dogs

Housing providers must make reasonable accommodations to let disabled individuals have service animals

The CC&R's or other rules of the Association restricting pets are unenforceable to the extent they prohibit the use of guide dogs, signal dogs, or service dogs.

Guide dog= "seeing-eye" dog for visually impaired

Signal dog= trained to alert deaf or hearing impaired

Service dog= specially trained for an individual with disabilities (pulling a wheelchair, protection work, rescue work, etc.)

Emotional Support Animals

Fair Housing Amendments Act (1988) establishes a procedure for modifying "no pet" policies to permit persons with disabilities to keep a pet for emotional support.

In housing that allows pets, supplemental rent charges, deposits, or other related fees must be waived

Owner may be charged for actual damage done by the animal

Department of Fair Employment & Housing v. Auburn Woods I HOA (2002)
PARKING SPACES & FAIR HOUSING

Fair Housing Act & Amendments require exemptions from general parking rules to allow for the creation or use of special handicapped parking spaces as near and convenient to the handicapped individual's residence as possible

Parking fees may need to be waived for the benefit of disabled persons or their caretakers.

Some courts have construed the FHA to require the party controlling housing to waive enforcement of a parking rule for the benefit of a resident to all her residential medical care provider to park without paying a fee. U.S. v. California Mobile Home Park Management Co. 107 F.3d 1374 (9th Cir 1997)
*This outline is not meant to cover the entire scope of Fair Housing law, but rather serves as an outline to help Association's become aware of some of their rights and responsibilities.