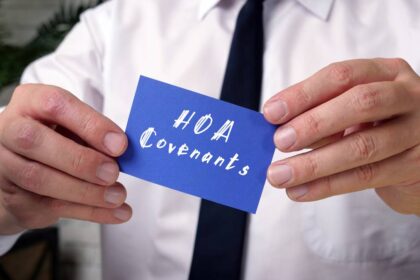 Disgruntled residents can become a stressful situation for any HOA board. They can also cost the board money in legal fees if the matter becomes a dispute. Before the problem reaches that level, the HOA may be able to take steps to diffuse the situation.
At the end of the day, the homeowner has the legal obligation to follow HOA rules under the penalty of fines. However, the manner in which an HOA handles a dispute can determine whether it is resolved without the need for litigation. The HOA should avoid appearing to be heavy-handed. HOA residents often chafe at rules that tell them what they can and cannot do with their property. If they feel that they are being pushed around, they may be more ready to fight back.
Although the HOA must ultimately insist that its rules are followed and enforce regulations for the benefit of the rest of the homeowners, they should be careful about their approach. At the end of the day, the HOA must still fulfill the responsibilities that it has been elected to perform. If a disgruntled resident cannot be persuaded to comply or cooperate, the HOA would have no choice but to undertake action to enforce the rules. It cannot have different standards for different homeowners when some are more likely to complain than others.
If there is an extremely difficult homeowner, the HOA should seek legal advice for dealing with them, given the possibility that the matter could lead to litigation.
Contact a San Jose, CA, Campbell, CA, Mountain View, CA, Sunnyvale, CA, Santa Clara, CA, Cupertino, CA HOA Attorney
The attorneys at Pratt & Associates work with HOAs on complex legal matters, and we can help you resolve disputes. To schedule an appointment, you can send us a message online or call us at 408.369.0800.