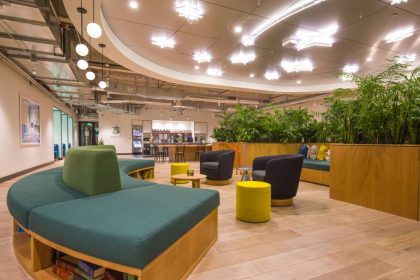 One benefit of living in a community with an HOA is that you have the right to use well-maintained common areas. These might include lobbies, courtyards, fitness rooms, pools, and more. Different HOAs have different rules regarding who can use which common areas and who is responsible for the upkeep of such areas.
Such rules should be included in the HOA governing documents, which can include bylaws or covenants, conditions & restrictions (CC&Rs). You should be able to review such documents to fully understand what common elements exist and any obligations you might have.
General vs. Limited Common Areas
General common elements are available for all homeowners in the HOA to use. Limited common areas might be accessible for some (but not all) homeowners and these might include patios shared by a few homes or units. Some large complexes might have multiple clubhouses or pools, and access to each one might be divided between homeowners.
You should be aware of which common elements you do or do not have access to. If you are denied access to a general common area, it is encroaching on your rights as an HOA homeowner.
Common Area Maintenance
You should know who is maintaining your common areas and how your dues are spent on such maintenance or improvements. Generally, the HOA is responsible for the upkeep of all general common areas, and all homeowners share the cost. Maintenance costs of limited common areas are often attributed to the homeowners with access to a specific limited area.
Speak with a California HOA Attorney
If you have concerns about any aspect of your HOA, you should not wait to contact a California HOA lawyer at Pratt & Associates. Contact us today to learn more – we assist clients in the San Jose, CA, Campbel, CA, Mountain View, CA, Sunnyvale, CA, Santa Clara, CA, and Cupertino, CA areas.