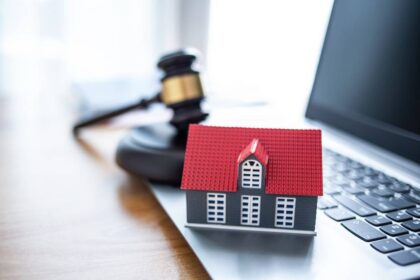 Navigating real estate disputes in the bustling Bay Area can be challenging without the right help. To protect your interests and secure a favorable outcome, you should consider hiring a knowledgeable Bay Area real estate litigation attorney. Pratt & Associates is a law firm in the Bay Area that stands ready to provide the assistance you need.
Pratt & Associates: Your Trusted Real Estate Advocate
At Pratt & Associates, we understand the stress and uncertainty that real estate disputes can bring. Our team of experienced attorneys is committed to providing you with comprehensive and aggressive representation. From contract disputes to property line disagreements, our team is well-equipped to handle a wide range of real estate litigation matters.
Why Choose Pratt & Associates?
Why should Pratt & Associates be your first choice for a Bay Area real estate litigation attorney? Our team's extensive knowledge of the local legal landscape and our track record of success set us apart.
We are deeply invested in every case, working tirelessly to protect your rights and interests. Our attorneys possess a thorough understanding of Bay Area real estate laws and use their expertise to build robust legal strategies. We believe in open communication, ensuring our clients are always informed about their case progress.
Our Commitment To You
In a field as intricate as real estate law, choosing the right Bay Area real estate litigation attorney is crucial. Pratt & Associates is committed to guiding you through the complexities of real estate litigation, providing the clarity and peace of mind you need.
Whether you're involved in a landlord-tenant dispute, facing a breach of contract, or dealing with a property line issue, Pratt & Associates is here to help. Trust our team to be your dependable ally in navigating the intricacies of Bay Area real estate litigation.
Contact us today for a consultation. With Pratt & Associates at your side, you can move forward with confidence, secure in the knowledge that your real estate interests are in capable hands.